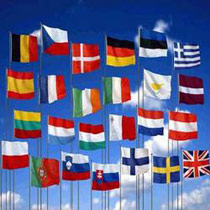 If you use Inter Lingua for you translations you will avoid translation blunders.
When we proof we make sure the translation is free from mechanical errors, punctuation and consistency.
In many cases, the language of the promotional effort is correct, but the message is not effective. We can help you translate your message.
Have you thought of having your menu and your website in multiple languages?
Culture plays an important role in international business.
When writing correspondences into other languages, the writing must be straightforward and detailed information must be included.
When negotiating with people from France, first names are rarely used.
When speaking to Hispanics first names are not used unless you know a person very well and are in friendly terms.